Suppliers in Northern Ireland Get A 'Kick Start' From Lidl
Lidl is championing local suppliers with the roll-out of their Kick Start Supplier Development Programme aimed at giving food and drink companies in Northern Ireland the chance to have their products stocked in 190+ Lidl stores across the island of Ireland.
Kick Start is designed specifically to provide small and medium-sized suppliers with the support they need to grow their brand and build their supply network. It was successfully trialled in the Republic of Ireland in 2017 providing a valuable 'kick-start' for over 50 suppliers.
This year, up to 80 new products, sourced from Northern Ireland and Ireland, will be selected to feature in a limited edition Kick Start in-store food promotion on sale in September 2018. From these, three products will go on to be showcased to some 150 global buyers at Lidl's International Food Expo opening the door to potential listings in 29 Lidl countries across the world, including the US.
Liam Casey, Commercial Director for Lidl Ireland and Northern Ireland, says Kick Start is an unmissable opportunity for local suppliers wanting to showcase their products on a local, national and international basis and urges them not to miss the deadline of Sunday 15th of April.
"We are extremely proud of our Northern Ireland supplier portfolio, and see Kick Start as an opportunity to support more local companies, particularly those who are keen to enhance and expand their distribution capabilities. Lidl recognises that moving into higher-volume markets, and gaining national, international and indeed global reach, is a challenge for many SMEs and Kick Start is aimed precisely at equipping local companies to meet that challenge head on."
The Kick Start programme, which represents an investment of almost £180,000 by Lidl, will also see all entrants benefit from a series of free business development seminars delivered by a panel of Lidl and wider industry experts and covering such topics as quality control, packaging, marketing and brand building.
Liam continued: "We also want to find exciting new products for shoppers who enjoy Lidl's unique quality and affordability commitment and share our passion for championing world-class products produced right here in Northern Ireland.  The response to last year's programme was nothing short of phenomenal. Over 450 different products were entered, ranging from artisan chocolate chip and honeycomb sausages to gourmet marshmallows to premium granola.  We want to build on that success finding up to 80 new products for this year's promotion."
Niall Moloney, Founder and CEO of PowCow was one of the successful suppliers last year with his high protein frozen yogurt. His product sold so well it has now been listed permanently in all Lidl stores. Niall commented; "Kick Start was a fantastic opportunity for us. It allowed us to partner with one of Europe's largest retailers and gave us a chance to showcase our products with Lidl. The workshops were ideally timed and were very informative. The Kick Start team did everything they could to ensure we were ready for the launch date. The programme was a great success and we are delighted to be moving to the next stage with Lidl".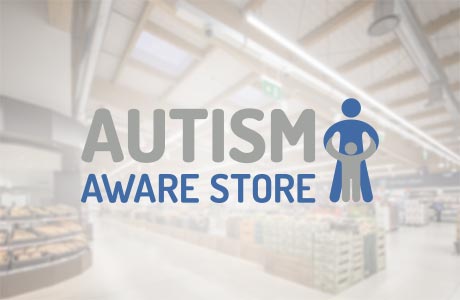 Lidl to Introduce Autism Aware Quiet Evenings
Lidl has announced it will implement Autism Aware Quiet Evenings across its entire network of  stores in Ireland and Northern Ireland. Due to the success of an initial trial last year and the positive feedback received from customers, Lidl is now in a position to roll this initiative out to all stores from April 2nd, World Autism Day. The roll-out is expected to be completed across all stores by the end of May.
Lidl's network of stores will be prepped to have numerous sensory adjustments in place which will classify each store as being autism aware. Stores will begin implementing the following changes from April 2nd every Tuesday between 6pm and 8pm;
Reduced lighting
No in-store announcements
No music
Priority queuing for customers dealing with autism as well as extra assistance upon request
Till scan sounds lowered
Autism assistance dogs always welcome
An in-store map will also be available for children with autism to plan and organise their shopping trips which will add structure and routine to help them deal with otherwise chaotic experiences.
Lidl has been working with charities, such as Autism Ireland and The National Autistic Society to ensure the evenings fit customer's needs. Lidl is now calling out to registered Irish autism charities to get in touch if they would like to promote their work and raise awareness of autism by speaking with customers at stores nationwide during the Autism Aware Quiet Evenings. Any charities interested in partaking are asked to email csr@lidl.ie for full details.
Deirdre Ryan, Head of Corporate Social Responsibility for Lidl Ireland commented; "Public spaces can be overwhelming for anyone with autism, we would like to support our customers who are struggling to manage tasks such as the weekly shop, by providing a calmer environment and the security of knowing that additional assistance us available if necessary. The feedback from our trial last year was very positive and we look forward to offering Autism Aware Quiet Evenings to customers in all stores across Ireland and Northern Ireland".
Lidl announces ambitious new plastic reduction targets
Lidl's circular economy commitments include:
By 2022, Lidl will reduce plastic packaging volumes by 20%
By 2025, 100% of own- brand packaging will be widely recyclable*, reusable, refillable or renewable
By 2025, 50% of material used in own- brand packaging will come from recycled materials
Lidl is today announcing the eradication of microbeads** from cosmetic and household products
 9 March 2018: Lidl today announces new commitments aimed at reducing plastic waste. The company has set ambitious targets around increasing the amount of recycled materials used within its own-brand packaging, with a target of 50% by 2025. In addition the retailer has pledged to a 20% reduction in plastic packaging by 2022 and 100% of own-brand packaging will be widely recyclable, reusable, refillable or renewable by 2025.
To ensure that topics such as food waste also remain a priority, the supermarket's plastic reduction strategy is centred on a progressive circular programme, aiming to drive demand for recycled materials. This will be achieved through a combination of specification changes, material substitution and market development.
In the coming weeks consumers can expect some changes in-store which are a direct response to growing consumer demand for loose fruit and vegetables. Lidl are trialling the introduction of 11 additional loose options, which will bring their overall loose lines to approximately 25% of the range. Lidl will continue to test and trial the removal and adaptation of packaging and will closely monitor any impact this will have on food waste.
J.P. Scally, Managing Director of Lidl Ireland & Northern Ireland said: "Today we announce some ambitious targets as part of our award winning sustainability programme. We have looked at plastic packaging in the context of our wider sustainability commitments and strongly believe that our circular approach will deliver a viable long-term solution without compromising on our ability to deliver exceptional value to customers. We have listened to the feedback from our customers who are requesting more recyclable packaging and less plastic. We want to lead the way for plastic reductions as we have in other areas of our sustainability programme. We're proud of our clear, ambitious targets for the reduction of plastic waste."
These commitments build on Lidl's strong track record in sustainability. This year already Lidl has  achieved their zero waste to landfill target. The majority of Lidl's waste is cardboard recycled into paper and packaging, plastic is recycled recycled and organic waste is turned into renewable energy through a process called anaerobic digestion. Lidl is also making strong positive steps by eradicating microbeads from all cosmetic and household ranges.
NSPCC Northern Ireland
We are proud to be official charity partner with NSPCC Northern Ireland. Over the course of this partnership, we aim to raise vital funds which will help ensure the charity reaches children across Northern Ireland with crucial services, support and advice on how to stay safe from abuse.
The NSPCC Northern Ireland is the leading children's charity fighting to end child abuse. We are raising vital funds for programmes like the Speak out. Stay Safe. school programme. These funds will help the charity reach children in every primary school across Northern Ireland with its programme of interactive assemblies and workshops, aiming to give a generation of children the knowledge and understanding they need to stay safe from abuse and neglect.
We know the difference these programmes can make, so join us in the fight for every child.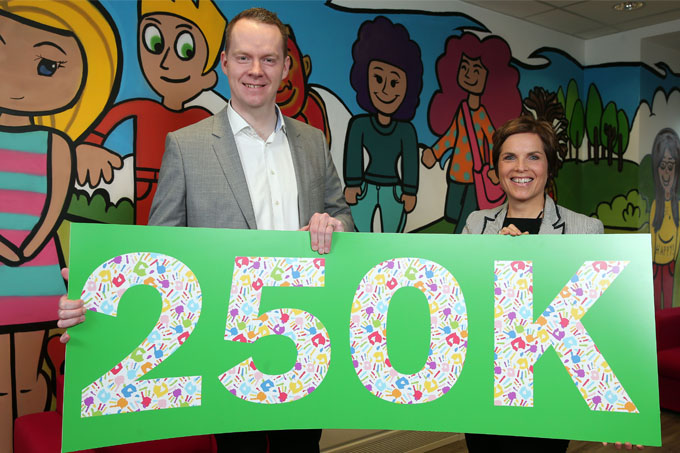 Lidl and NSPCC NI Announce New £250,000 Partnership
Lidl Northern Ireland has announced a new charity partnership with The NSPCC Northern Ireland. Over the course of the two year partnership, Lidl aims to raise £250,000 which will help ensure the charity reaches children across Northern Ireland with crucial services, support and advice on how to stay safe from abuse.
The NSPCC Northern Ireland is the leading children's charity fighting to end child abuse. Through their three NSPCC service centres in Northern Ireland in Belfast, Foyle and Craigavon and two Childline bases in Belfast and Foyle, they rely on voluntary donations to help children who have been abused to rebuild their lives, to protect children at risk and help find the best ways of preventing child abuse from ever happening.
The new partnership between The NSPCC and Lidl will help the charity reach children in every primary schools across Northern Ireland with its 'Speak Out Stay Safe' programme of interactive assemblies and workshops which aim to give a generation of children the knowledge and understanding they need to stay safe from abuse and neglect.
The partnership was chosen by employees in Lidl's 38 stores across Northern Ireland and distribution centre at Nutts Corner who voted to support young children. Over the next two years, Lidl employees will hold a number of fundraisers and also be given the opportunity to volunteer with the NSPCC to see the work the charity does with children and young people first hand.
Catherine Nuttall, Head of Fundraising for NSPCC Northern Ireland, said; "We are absolutely thrilled to have been chosen as Lidl Northern Ireland's charity partner. This is a fantastic opportunity for us to raise much needed funds and to raise awareness of our life changing work with children and young people across Northern Ireland.
John Paul Scally, Managing Director at Lidl Northern Ireland commented; "At Lidl Northern Ireland we recognise the vital services that are carried out by the NSPCC in our communities and we are all incredibly inspired by their work. With our two year partnership we aim to raise £250,000 and are dedicated to helping them provide the vital support needed to keep children safe so that they can grow up healthy and thrive."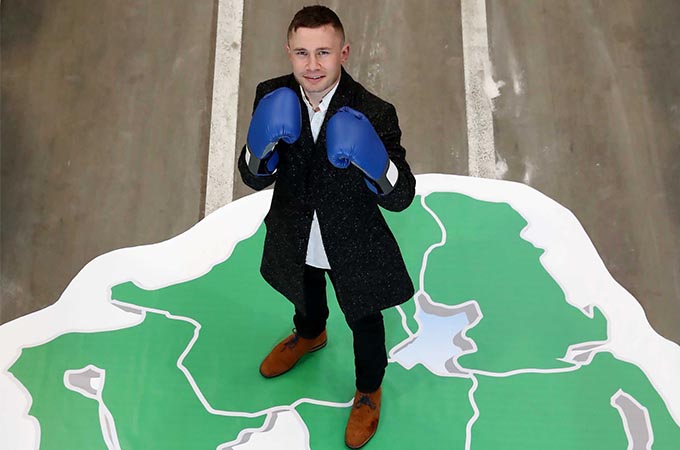 Lidl Community Works Projects
Lidl is once again demonstrating its ongoing commitment to communities across Northern Ireland with Lidl Community Works Projects.
This year, Lidl will be offering £6,000 in funding to local groups and large scale projects through each of its 38 stores across Northern Ireland. That's a total of £228,000 which will be invested back into the community.
Since the initial launch of Lidl Community Works, Lidl has donated funding and given practical help to over 700 community groups and charities across the country, including Portrush RNLI, Mourne Mountain Rescue, Carrick Chargers Special Olympic Basketball Club and the Doghouse Sanctuary in Banbridge.
Conor Boyle, Regional Director at Lidl Northern Ireland said "We have received incredible support in Northern Ireland since we opened our first store and this is our way of giving back. It gives us great pleasure to re-launch Lidl Community Works Projects as we have clearly seen how our communities have flourished with the support we have been able to offer in the last few years."
Lidl is calling for its customers to get behind the campaign and nominate worthy causes that could be in with a fighting chance; groups from every background and all projects with a strong purpose are encouraged to apply for funding.
World Champion Boxer Carl Frampton Supports Lidl Community Works Projects
Carl Frampton commented, "There are so many groups who are making a really positive impact in their community and Lidl is providing a fantastic opportunity to those who are willing to step forward and share their dreams, so please start nominating! I am so grateful for the support I have had from everyone at home throughout my career, I love to see communities looking out for each other so I'm thrilled to get behind a cause that encourages that."
Customers across the province are being invited to nominate groups or projects in their local area that could benefit from Lidl's support by downloading a nomination form from www.lidl-ni.co.uk or calling into a local Lidl Store to pick up a copy. The deadline for applications is June 25th 2017.  Customers in each store across Northern Ireland will then have the opportunity to decide from a shortlist of three which local community group or project should receive a £4,000 investment with the two runners up each receiving £1,000.