The Prince's Trust
Since 1976, it has been the aim of The Prince's Trust to improve the lives of disadvantaged young people in the UK. This ethos is one that is shared by Lidl. We believe that we too can make a difference and support those who need it most. Since joining with The Prince's Trust in 2014, we have offered young people in Northern Ireland the opportunity to begin a lasting career through the Get into Retail Programme. With a focus on both professional and personal development, Lidl Northern Ireland are committed to developing local communities and closing the unemployment gap in Northern Ireland.
Carbon Trust
We are working with experts in the Carbon Trust to carry out an in-depth analysis of our environmental footprint so we can address the most pertinent areas in the next phase of our environmental strategy. By analysing where we have the most impact as a business, we will be able to create a more effective strategy to reduce our impact on the environment and make our processes as efficient as possible. In our analyses we focussed on our Scope 1 and 2 emissions and key areas in our Scope 3 emissions such as the purchased goods and services from our supply chain and transportation and distribution activities.
Overview
As a large grocery retailer, a key way in which we strive for greater sustainability across our business is through the sourcing of our products. That's why we're fully committed to ensuring that our buying power is driving positive change for producers, communities and the environment as a whole, both in Northern Ireland and further afield.
After all, sourcing responsibly means we can offer you goods that are produced to the highest quality, environmental and social standards – allowing you to choose sustainably sourced options at affordable prices.
"At Lidl, we provide top quality and market leading value but also we ensure our products are ethically sourced. We are committed to ambitious sustainability targets in a variety of product categories. This won't be achieved overnight but we want to share our journey with you."
– J.P. Scally, Managing Director
Carbon Footprinting
In 2017, we conducted our first carbon footprint analysis to understand where we were having the most impact in our operations. In conjunction with the Carbon Trust, we detailed our scope 1 and 2 emissions. In 2018, we progressed by completing a scope 3 analysis, which includes all the indirect emissions that occur in our value chain.
As a food retailer the majority of our impact is in the value chain. This provided us with a full insight into 'hotspots' or key areas and product categories earmarked for improvement. By accurately assessing and analysing where we were most impactful, we could more effectively target areas aimed at reducing our carbon footprint.
Local Sourcing & Organic Farming
We take pride in building long-term relationships with our suppliers based in Ireland and Northern Ireland, these home-grown partnerships provide long-term growth for both sides. Since entering the market in 1999, the proportion of our purchases from local suppliers has grown year-on-year. In Northern Ireland we buy millions worth of goods annually from over 50 suppliers. We also support many of these suppliers to export to Lidl's European stores.
Our range of organic products is ever increasing. Our organic farmers and producers adhere to legislative requirements in relation to organic production as well as our own strict internal standards. Organic standards rely on farming practices designed to minimise the impact on the environment, ensuring the agricultural system operates as naturally as possible. Approximately 220 organic products are sold in our stores annually, in our food and non-food ranges. This includes own-brand, branded, seasonal and textile products.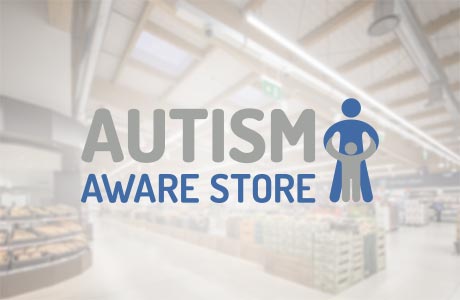 Autism Aware Stores
In Northern Ireland, statistically, more than 1 in 40 people live with autism. Between the bright lights, crowded spaces, noise and sensory overload, grocery shopping can sometimes be a very  stressful task for people with autism.
With this in mind, we have organised "Autism Aware Quiet Evenings" in each of our stores to help people and families who may struggle with the weekly shop run.
These Autism Aware Quiet Evenings will take place weekly, on Tuesdays from 6pm to 8pm, offering our customers a more comfortable shopping experience.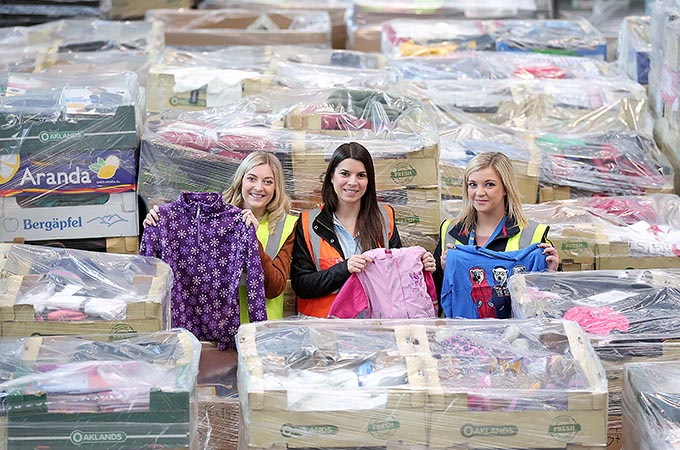 Lidl NI donates £250,000 of clothing
Lidl Northern Ireland today announced that it will donate £250,000 worth of clothing and textiles to those in need across the province  through FareShare and St Vincent de Paul.
Lidl has worked in partnership with redistribution charity FareShare, whose aim is to help vulnerable groups living in food poverty, for the last two years and in that time Lidl has supplied lorry loads of quality  surplus food to over 70 charities. This new donation from Lidl will see  180 pallets of clothes, footwear and bedding, which no longer has a commercial outlet, delivered by FareShare directly to St Vincent de Paul who will distribute through their network in Northern Ireland.
Energy Efficiency
At Lidl , we aim to decrease our climate impact by continuously improving our resource efficiency, particularly in the area of energy usage, over the last year we have developed our energy management strategies, innovated in our stores and planned for the future.
Some of our initiatives and achievements are detailed below:
Our Energy Management System is certified to ISO 50001 standard across all of our operations; stores, distribution centres and head office. The certification ensures we continually improve the energy performance of our buildings, optimise their use and reduce their operating costs.
Since March 2018, we converted to using only renewable electricity, reducing our carbon footprint significantly.
In 2018, we retrofitted lighting in 104 stores and two distribution centres to LED lighting which cut our energy consumption by 63.4% in this area.
We are adding solar panels to all suitable new stores and major refurbishment projects and will have 11 stores with Solar by the end of 2019.
E-car fast-charging docks are being added to stores, 22 stores already have free customer chargers.
Overview
It is important to us that all our team members are proud of what we achieve together in Lidl.
Our #WeAreLidl people strategy brings to life our philosophy that our colleagues are part of one team. This strategy focuses on developing sustainable relationships by engaging leaders, prioritising employee wellbeing and implementing consistent and transparent two-way communication, while positively contributing to business objectives. This has, and continues to, engage colleagues and embeds a culture driven by our values – Respect, Recognition, Responsibility and Trust.
Sedex
We believe our role is to reassure our customers and key stakeholders that our products are ethically and sustainably sourced. We are members of Supplier Ethical Data Exchange (Sedex), which aims to drive improvements and convergence in responsible sourcing practices. Sedex is an online platform that enables us to manage our suppliers performance around labour rights, health and safety, the environment and business ethics and help ensure that our Code of Conduct is being implemented. More information on Sedex can be found here.
Food Redistribution
Globally, 1.3 billion tonnes of food fit for human consumption is wasted each year.
In an effort to tackle food poverty while supporting our local communities, we partnered with FoodCloud to develop our food redistribution programme. Through our partnership, we have built a network of more than 320 charity and community groups, from disability support services to afterschool clubs to homeless charities, which we support with regular food donations from our stores and warehouses. Not only do our donations enable our partnered charity and community groups to provide their members with nutritious meals, they also benefit from substantial savings on food costs which they can reallocate back into their core services.
To date, we have donated more than 615 tonnes of surplus food which otherwise would have gone to waste. This is the equivalent of over 1.3 million meals saving our partnered charity and community groups a combined total of over €1.8 million.
Voucher Donation Fund
We are committed to offering support to those in our local communities who espouse the values we hold dear. We are proud to support local charities and community groups who promote social inclusion, health and wellbeing and environmental programmes. Where a local community group is hosting a community event or fundraiser which mirrors our values and pillars, we are happy to provide Lidl vouchers to support. These vouchers have been used by hundreds of community groups and charities across the country for raffles, bake-sales, school healthy eating weeks, science projects and sports programmes.
Lidl Community Works Sport for Good
1 in 4 local young people struggle with their mental health in Northern Ireland (Mental Health Foundation's Fundamental Facts for Northern Ireland, October 2018), a very worrying statistic for any parent or guardian to hear. Taking part in sport has been shown to have both physical and mental benefits for children. Participating in sports and playing in teams provides children with a life-long support system of friends and mentors and can improve their social skills, self-esteem, body confidence, and ability to deal with peer pressure.
That's why we have launched the Lidl Community Works Sport For Good programme. Our mission is to encourage young people to make the most of the physical and mental benefits of taking part in sports so they can have a healthy body and mind. For more click here.
Lidl Community Works So Far…
Work Safe. Live Well.
When it comes to employee wellbeing we ensure exacting high standards. Work Safe. Live Well. is the ethos of our health and wellbeing strategy. Designed to take an holistic view of employee health and wellness, the strategy focuses on 3 core areas; physical safety at work, physical and mental health, and financial wellbeing.
The programme focuses on safety in the workplace, mindfulness, fitness, nutrition and provides an impressive employee benefits package. Additional programme benefits include pension, healthcare scheme, employee assistance programme, anniversary payments, tax savers, sabbatical leave, maternity and paternity top up and the recently introduced paid volunteer day.
Living Wage
We were delighted to be the nationwide retailer in Ireland and Northern Ireland to commit to paying the 2018 living wage as a minimum to each of our team members. The living wage is an independently assessed and measured rate of income considered necessary to meet basic needs such as housing, food, clothing, transport and healthcare – the cost of which is not always covered by the national minimum wage.
"Key to our success here is the dedication shown by our team across all levels of our organisation and we are delighted to be able to introduce the increased living wage to entry level employees. Having the best paid team in the sector is something we pride ourselves on."
          – Maeve McCleane, HR Director
Learning & Development
At Lidl, all employees are provided with the training and support they need to reach their full potential and to progress within the organisation. In fact, many of our managers successfully advanced their careers from starting positions in our stores. Structured, on-the-job training is the foundation of our training concept, giving our employees the opportunity for further development, both professionally and personally.
The Prince's Trust – Get into Retail
We are proud to be partnered with The Prince's Trust since 2014, and specifically to support the "Get into Retail" programme. The programme targets 18 – 30 year olds from disadvantaged backgrounds. Through this programme we have supported over 150 young people, enabling them to gain valuable work experience and personal development.
We are committed to helping develop our local communities and closing the unemployment gap in Northern Ireland.  As part of the programme we offer approximately 30 internships every year.  To learn more click below…
Find a Job
 If you want to be part of a creative and dynamic team or find out more about working at Lidl, you can visit our careers website jobs.lidl-ni.co.uk.
Renewable Energy Programme
In 2018, we won the award for "Energy Project of the Year" at the Sustainable Energy Authority of Ireland (SEAI) Energy Awards, for our Renewable Energy Programme. The SEAI is Ireland's national sustainable energy authority and the awards recognise excellence in all aspects of energy efficiency and renewable energy.
Solar Energy
We use solar energy in a number of our properties and in 2018 committed to adding solar PV systems to all suitable new stores and refurbishments. By the end of 2019 we will have 11 stores with solar panels equipped. Our solar panels on our Newbridge distribution facility will be the largest in the county and reduce the premises carbon output by 473 tonnes annually, the electricity usage equivalent to that of 240 homes.
Sourcing Green Electricity
Since March 2018, Lidl Ireland and Northern Ireland converted to using only renewable electricity, reducing our carbon footprint significantly. We have committed to only sourcing renewable electricity in the future.
Transport
At Lidl, we pride ourselves on offering freshness and availability to our customers at all times. We run a just-in-time operating model that keeps store warehouses small and reduces the stock carried by the entire organisation. Our delivery structure enables us to guarantee the best possible freshness, even of perishable items, as well as allowing us to organise transportation in the most efficient, and as such, environmentally friendly way.
While EV Stations is an investment by Lidl, we know that with more and more customers shopping with us every week, the expansion of the network of public charge points will make electric vehicles more attractive to customers. We want to ensure we are encouraging and supporting the wider public to address the major challenges of improving air quality and curbing the use of fossil fuels.
Recycling & Waste Management
At Lidl, we are committed to developing innovative ways to effectively manage our waste streams to ensure that we reduce our packaging requirements, recycle more and redistribute surplus food to charity. We work closely with packaging and waste experts to ensure we are as efficient as possible.
We are proud to boast an award-winning recycling and waste management programme. Our in-store and warehouse waste management concept is integral to our Zero Waste Commitment. Thanks to the hard work and commitment of our logistics and procurement teams and all our store and warehouse employees, we achieved Zero Waste to Landfill and we are working hard to maintain this. Much of our waste is cardboard, which is reused for paper and packaging. Segregation is key to the programme's success by increasing our recycling streams and reducing our environmental impact.
Recycling Stations: We offer recycling bins behind our tills in stores for customers to dispose of unwanted excess packaging. We then recycle the material on their behalf.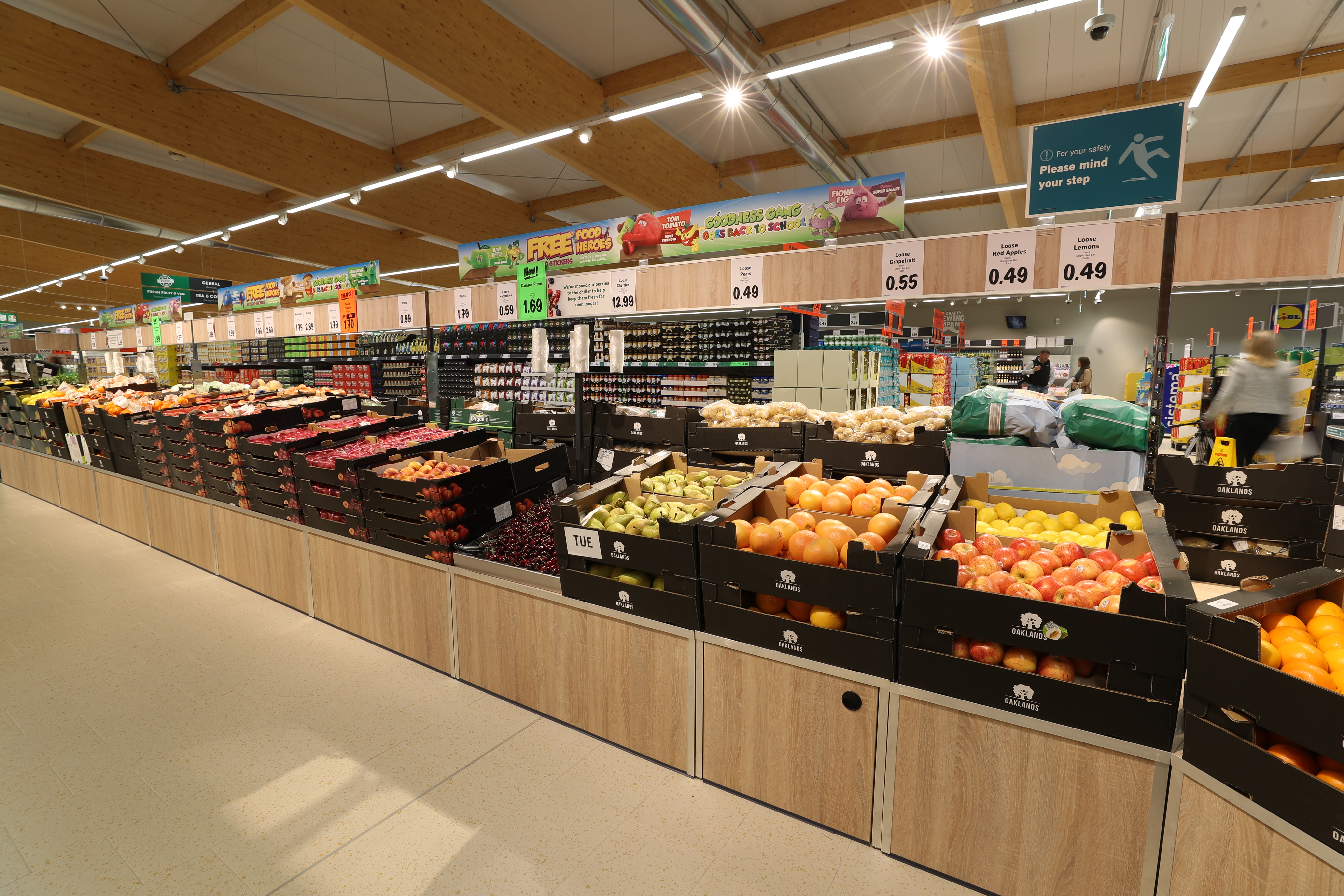 Our Approach to Plastic
Lidl is committed to reducing its environmental footprint and fully supports the need to tackle the important issue of plastic waste. However, we are very aware of the need of reducing the use of plastics in our products packaging and replacing them with more sustainable alternatives. We are also working on increasing the recyclability of the materials. For this reason, we have made ambitious packaging commitments to support the circular economy.
Lidl Ireland packaging commitments:
By 2022, we will reduce the volume of plastic packaging by 20%.
By 2025, 100% of our own-brand packaging will be widely recyclable, reusable, or renewable.
By 2025, 50% of the materials used in our own-brand packaging will come from recycled materials.
We stopped selling many single-use plastic items such as plastic drinking straws, disposable plastic cups, glasses, plates and cutlery, etc., and we have replaced them for biodegradable, paper or wood alternatives.
We have banned plastic microbeads in cosmetic and household cleaning products.
Palm Oil
Did you know that palm oil is used in a wide variety of products, from margarine and chocolate to ice-cream, soaps and cosmetics? Why is palm oil so popular? Aside from the great cooking and natural preservation properties, it is also the highest yielding vegetable crop in the world.
However, the cultivation of palm oil can lead to deforestation which has many negative effects on local communities, biodiversity and protected species. In an attempt to combat this, we support the work of the Roundtable on Sustainable Palm Oil (RSPO) who have developed a set of environmental and social standards for the sustainable production of this commodity and the protection of worker's rights. We are in the process of minimising palm oil in our products where possible and working closely with our suppliers to make sure it is certified to RSPO standards.
Our Commitments and Progress
In terms of using palm oil, 100% of our products are certified to the RSPO Palm Oil standard. While our minimum requirement is mass balance RSPO certified palm oil, we are working with our suppliers to ensure they are moving to segregated palm oil.
Cocoa
Cocoa farmers face many challenges in the production of our favourite sweet treat. Although prices for cocoa are rising as a result of higher demand, many farmers and growers do not reap the benefits of this. As well as dealing with unfair pay and poor living and working conditions they must also attempt to tackle environmental issues affecting their crops. That's why we're committed to supporting internationally recognised organisations in the cultivation of sustainable cocoa.
Our Commitment
100% of the cocoa used in our own-brand products is certified to Fairtrade, UTZ or Rainforest Alliance standards and/or certified as organic– that's everything from our chocolate bars to the cocoa powder used in our chocolate mini-muffins. We will work closely with our suppliers, both in Northern Ireland and abroad, to ensure that we maintain this target.
Responsible Sourcing
As a large grocery retailer we strive for greater sustainability across our business through the sourcing of our products.
That's why we're fully committed to ensuring that our buying power is driving positive change for producers, communities and the environment as a whole, both in Northern Ireland and further afield.