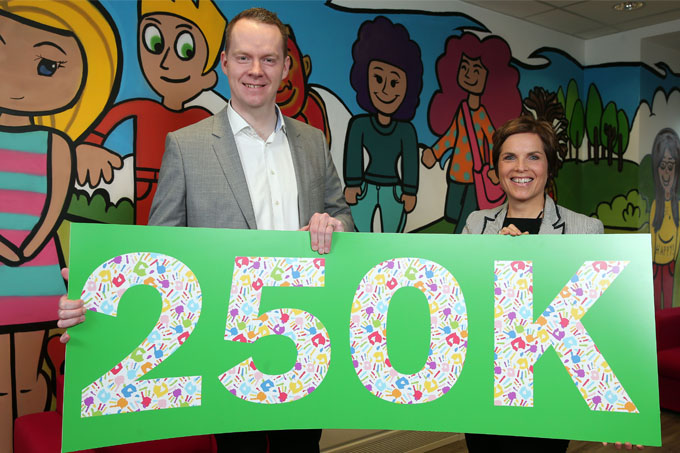 Lidl and NSPCC NI Announce New £250,000 Partnership
Date published: 28th November 2017
Lidl Northern Ireland has announced a new charity partnership with The NSPCC Northern Ireland. Over the course of the two year partnership, Lidl aims to raise £250,000 which will help ensure the charity reaches children across Northern Ireland with crucial services, support and advice on how to stay safe from abuse.
The NSPCC Northern Ireland is the leading children's charity fighting to end child abuse. Through their three NSPCC service centres in Northern Ireland in Belfast, Foyle and Craigavon and two Childline bases in Belfast and Foyle, they rely on voluntary donations to help children who have been abused to rebuild their lives, to protect children at risk and help find the best ways of preventing child abuse from ever happening.
The new partnership between The NSPCC and Lidl will help the charity reach children in every primary schools across Northern Ireland with its 'Speak Out Stay Safe' programme of interactive assemblies and workshops which aim to give a generation of children the knowledge and understanding they need to stay safe from abuse and neglect.
The partnership was chosen by employees in Lidl's 38 stores across Northern Ireland and distribution centre at Nutts Corner who voted to support young children. Over the next two years, Lidl employees will hold a number of fundraisers and also be given the opportunity to volunteer with the NSPCC to see the work the charity does with children and young people first hand.
Catherine Nuttall, Head of Fundraising for NSPCC Northern Ireland, said; "We are absolutely thrilled to have been chosen as Lidl Northern Ireland's charity partner. This is a fantastic opportunity for us to raise much needed funds and to raise awareness of our life changing work with children and young people across Northern Ireland.
John Paul Scally, Managing Director at Lidl Northern Ireland commented; "At Lidl Northern Ireland we recognise the vital services that are carried out by the NSPCC in our communities and we are all incredibly inspired by their work. With our two year partnership we aim to raise £250,000 and are dedicated to helping them provide the vital support needed to keep children safe so that they can grow up healthy and thrive."
Also in the news: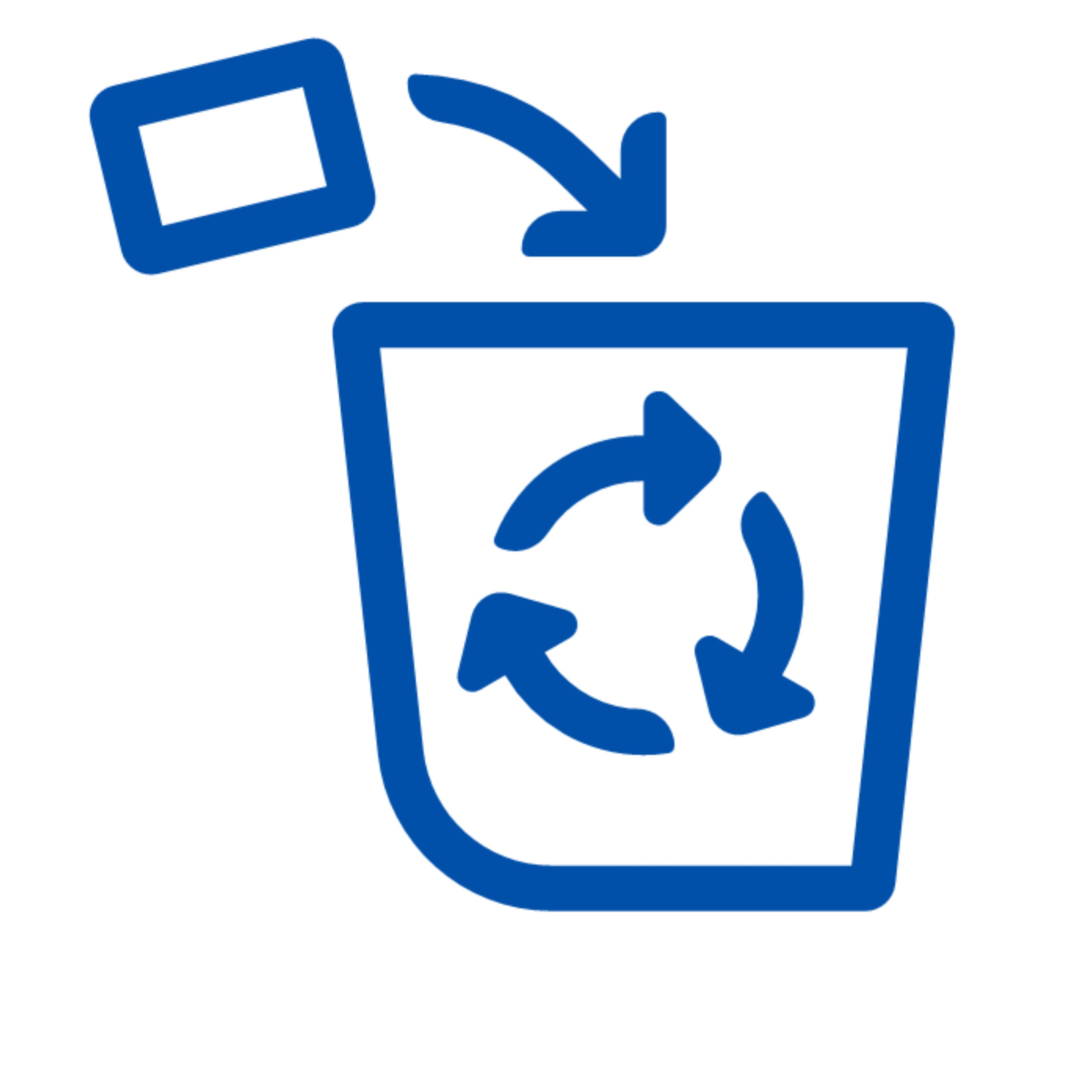 Date published: 11th February 2021
From 1 March 2021, Lidl Northern Ireland will gradually switch to the long lasting "blue Lidl receipt" across all stores.…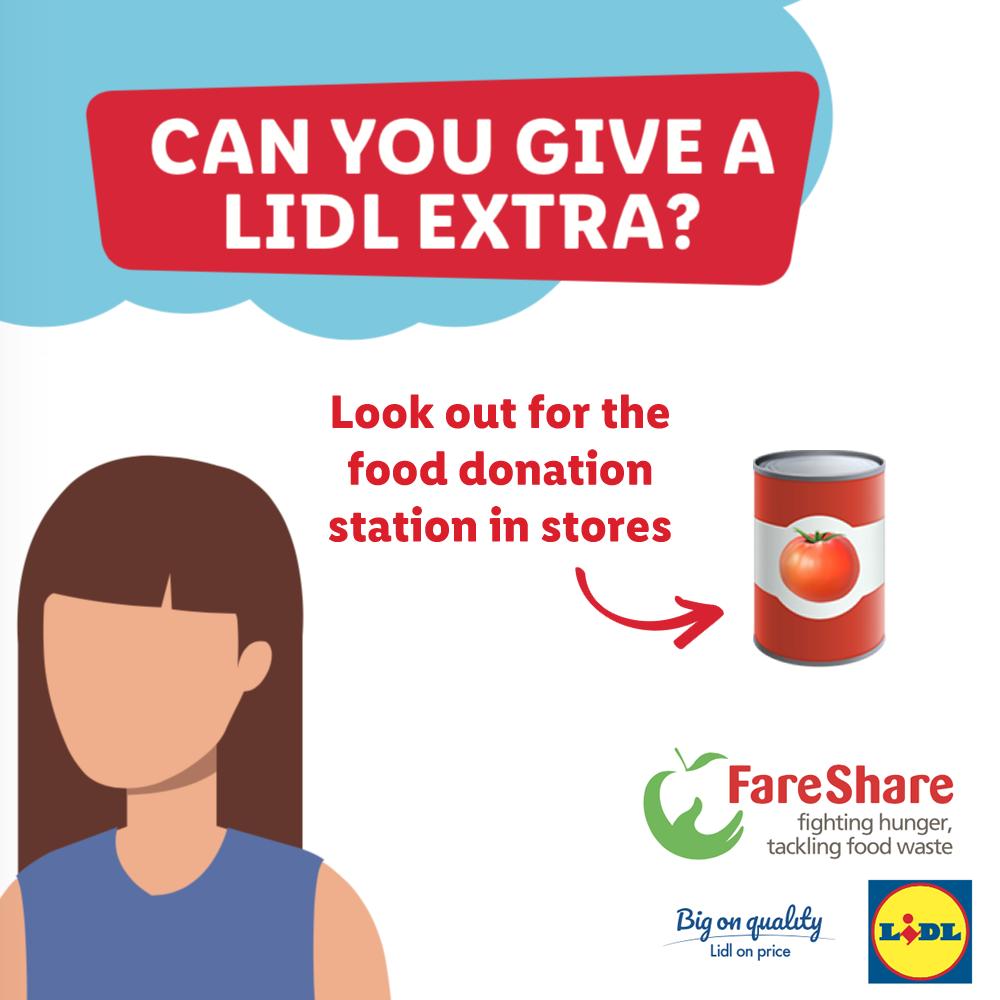 Date published: 2nd April 2020
Due to unprecedented pressure on Community Groups across the country, Lidl Northern Ireland will be extending their dedicated food donation…